Coronavirus Outbreak Prompts Corporate Disclosures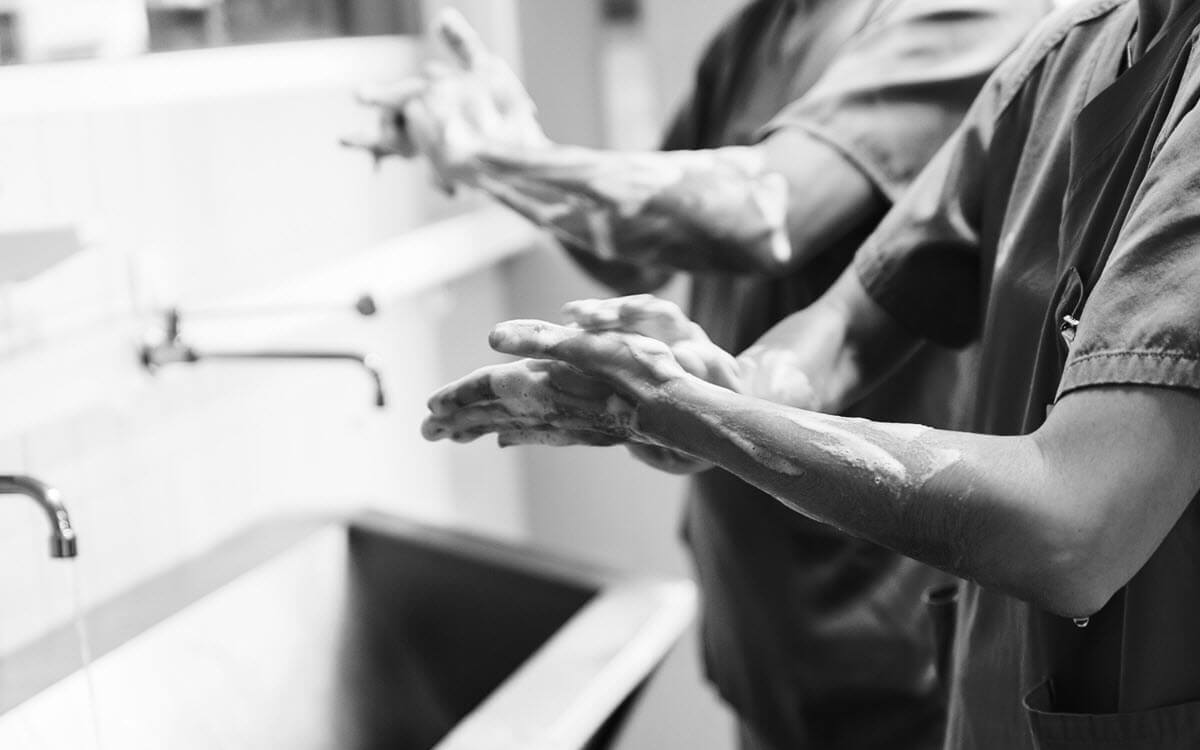 The outbreak of the Wuhan coronavirus has left public health officials around the world taking precautions to limit the spread of the disease, which has already resulted in the deaths of hundreds of people in China. Individuals are also being told to keep themselves safe. Now public companies are taking preventative measures, too. As the outbreak weighs on the global economy, they are disclosing potential threats that the coronavirus poses to their businesses.
The issue has the attention of the Securities and Exchange Commission. Last week, its chairman, Jay Clayton, informed companies under the SEC's watch that the regulatory agency would be keeping an eye out for coronavirus-related filings. In a public statement, Clayton added that the commission would provide guidance to companies regarding disclosures that covered the potential impact of the outbreak on their businesses.
"We recognize that such effects may be difficult to assess or predict with meaningful precision both generally and as an industry- or issuer-specific basis," Clayton said. "This is an uncertain issue where actual effects will depend on many factors beyond the control and knowledge of issuers. However, how issuers plan for that uncertainty and how they choose to respond to events as they unfold can nevertheless be material to an investment decision."
A number of publicly traded companies have already made such disclosures. Here are a handful of examples, pulled from the Intelligize platform, of issuers addressing how they believe the virus could impact their performance.
Unilever and Colgate
Home products company Unilever nodded to the threat of the coronavirus in a report on its 2019 results. In a statement within its full-year filing, CEO Alan Jope said the impact of the outbreak on his company's operations is currently "unknown," which sounds self-evident.  Jope did, however, precede his comment on the coronavirus with a statement that he expected relatively weak sales growth in the first half of 2020. Representatives from Colgate Palmolive were a little more definitive in their fourth quarter earnings call, stating that "it seems certain that there will be a negative impact from the coronavirus on our business in China and the total company for at least the first quarter."
Tata Motors
Tata Motors included disclaimer language in a 6-K filing last week. The company warned that "the developing situation with the coronavirus" could affect its expected improvements in profitability and cash flow.
Levi Strauss and Cree
After opening a flagship store in Wuhan, apparel manufacturer Levi Strauss & Co. announced last week that it planned to shutter roughly half of its stores in China in response to the virus's outbreak. Levi cited the coronavirus among risk factors like natural disasters and political crises in a 10-K filing for 2019. Sales in China account for approximately 3% of Levi's total revenue around the world. In an interview with Reuters, chief financial officer Harmit Singh offered a candid assessment of how the closures would affect the company, admitting that the closures would "put a dampener on our growth objectives in the near term."
Likewise, lighting manufacturer Cree Inc. pointed out in a 10-Q filing on Jan. 30 that dealing with epidemics like the coronavirus in China is an inherent risk for companies that operate abroad.
Biotechnology companies
Not every coronavirus-related disclosure was ominous, however. Companies in the biotechnology sphere said the virus created opportunities to develop new products to address the epidemic. In a filing last week following a series of interviews by CEO George Scangos, Vir Biotechnology disclosed that it is working on a therapy for the coronavirus. Ocean Bio-Chem, meanwhile, revealed that one of its subsidiaries had developed a product that kills the virus and registered it with the Environmental Protection Agency.
AlphaProTech
AlphaProTech, which makes face masks that meet government "recommended protection levels for many airborne contaminants," is also predicting an uptick in business related to the coronavirus. Yesterday, it went as far as to file an 8-K saying that it is "exponentially ramping up production of its N-95 Particulate Respirator face mask in response to a significant increase in customer demand . . . from the outbreak of the novel Wuhan coronavirus."