Welcome to the New World of Whistleblowing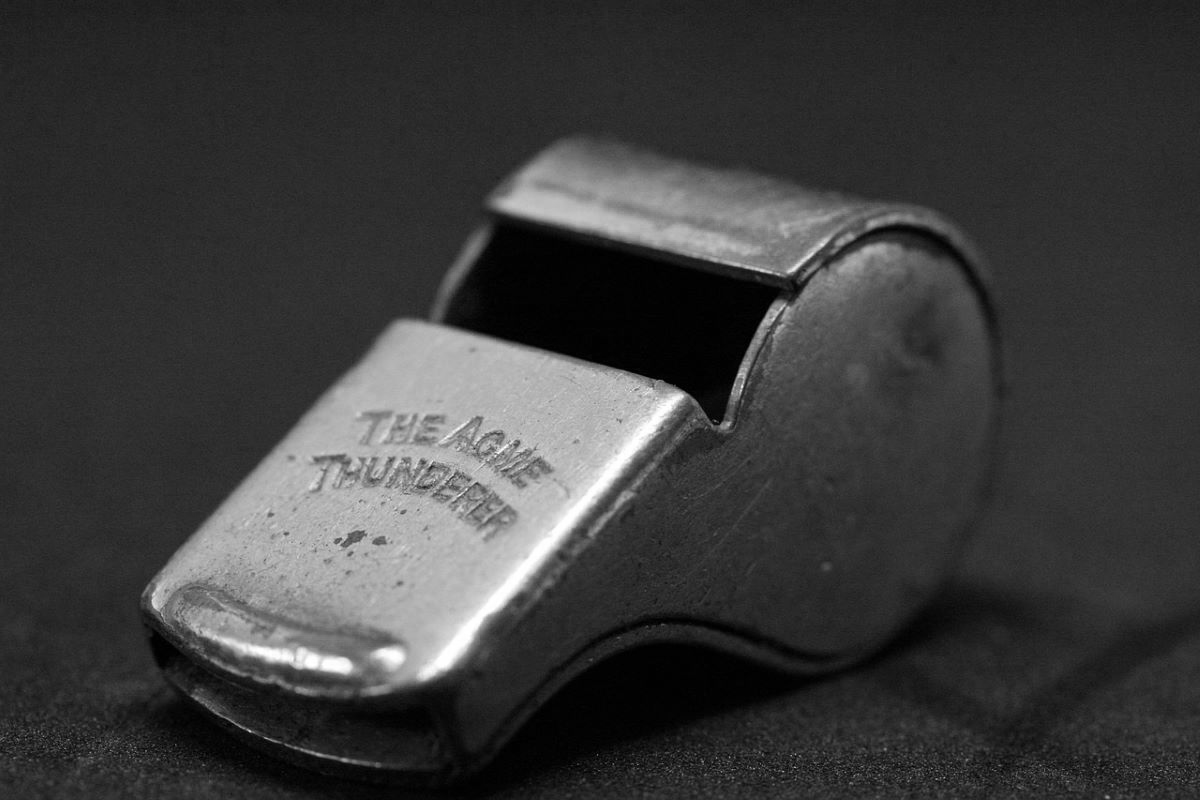 Corporate whistleblowers are some of Hollywood's favorite underdogs. Spurred on by a sense of moral obligation, they risk their reputations, their careers and even their personal safety on the big screen to expose wrongdoing by billion-dollar companies. You can understand why screenwriters love their stories.
In real life, whistleblowers have more to gain than just personal validation – dropping the dime on corporate malfeasance can be lucrative. Last month, for example, the Commodity Futures Trading Commission announced that the source of damning information about interest-rate manipulation in the 2010s just received a record reward of nearly $200 million. (Unfortunately for the movie studios, that tipster's identity remains secret.)
The CFTC and Securities and Exchange Commission have used such bounties to encourage more whistleblowers to come forward with strong evidence of companies' transgressions. They can receive upwards of 30% of monetary penalties collected for fines of at least seven figures. Evidence suggests the rewards are working: The SEC paid out more than $500 million to whistleblowers in the 2021 fiscal year.
Female movie stars looking for their next juicy role may want to start studying Frances Haugen, the former Facebook employee who leaked evidence earlier this year of all manner of wrongdoing at the social media giant. The revelations provided fodder for multiple media investigations into allegations of unscrupulousness and outright fraud at Facebook (now rebranded as Meta).
Haugen isn't your typical whistleblower, but she is part of a trend. The cottage industry that has formed around whistleblowing appears to be bracing for even more employees from the technology sector to come forward in the near term with accusations of improprieties. That would fit with past patterns in other industries, such as pharmaceuticals. Meanwhile, the professional resources available to assist whistleblowers – law practices, PR firms and the like – have grown more sophisticated over time.
Naturally, corporations are simultaneously gearing up to defend themselves in whistleblower-initiated cases. A memo from the Arnold & Porter law firm issued earlier this year outlined some tips for how to inoculate companies against such damaging disclosures. They include training and engaging in risk assessments to test the strength of companies' internal reporting systems. The objective is ensuring companies are addressing issues appropriately before they are elevated to external enforcement authorities. Additionally, the memo advised companies to take a critical look at their policies prohibiting retaliation against whistleblowers.
Companies now are facing the likes of ex-Facebook data scientist Sophie Zhang – who was Frances Haugen before Frances Haugen. Zhang has even written a how-to article for prospective whistleblowers. Among her pieces of advice:
Know what you're willing to risk.
Consider whether to go public or try to initiate change internally.
Avoid using work devices to communicate with parties such as lawyers and reporters outside the organization.
Save your money in case you end up jobless for an extended period.
If you're a C-suite executive who might be tempted to try to sweep your company's misdeeds under the rug, don't underestimate whistleblowers' commitment. Haugen, Zhang and other dissidents may serve as role models that embolden others to step forward.