Will Disabilities Fall Under the SEC's Vision of Diversity?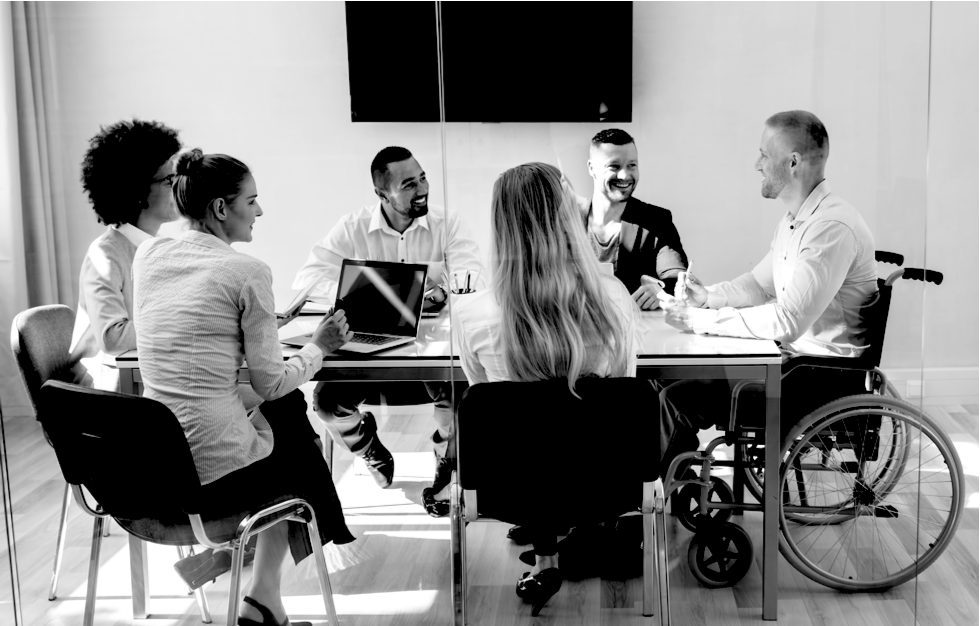 Researchers at Michigan State University last year published some intriguing findings on office culture. Their question: How does including employees with disabilities impact workplace productivity? Their answer: Significantly, and for the better.
According to data from the Bureau of Labor Statistics, the labor force participation rate of adults with disabilities is a little more than 20%, versus 67% for those without. The MSU academics said the results of their research point to the importance of including people with disabilities in conversations about workplace diversity, equity, and inclusion. Meanwhile, advocates are pushing for more involvement in corporate leadership, calling on the Securities and Exchange Commission to add people with disabilities to the agency's forthcoming reporting rules for diversity on corporate boards.
In August, the SEC approved a request from the Nasdaq stock exchange to require listed companies to disclose statistics regarding the diversity of their boards of directors. Additionally, the commission blessed Nasdaq's proposal to require listed companies to have at least one member who identifies as female and one who identifies as a racial minority or LGBTQ+. Activists pressed Nasdaq to include people with disabilities in its board diversity rules, but the exchange ultimately declined.
Now the SEC is expected to propose disclosure rules like Nasdaq's in the coming months for all public companies. Allison Herren Lee, one of the agency's Democratic commissioners, previously praised the agency's ruling on Nasdaq's changes. In an interview with Bloomberg Law, she said she could potentially see counting people with disabilities as diverse board members going forward.
Assuming the SEC's board diversity rules mirror those implemented by Nasdaq, many companies will find themselves well ahead of the curve when they take effect. However, a review of SEC corporate filings using the Intelligize platform suggests that corporate America has yet to really grapple with disabilities in the context of diversity.
For example, Bed Bath & Beyond referred to disabilities in its proxy statement filed in May, only to say that candidates for its board of directors "will be considered without regard to race, color, creed, religion, national origin, age, gender, sexual orientation or disability." The section of the proxy statement on diversity for board nominations makes no mention of affirmative considerations for candidates with disabilities.
On the other hand, Lawrence D. Kingsley, chair of IDEXX Laboratories Inc., said in a note to shareholders in the company's proxy statement this year that the company took pride in the diversity of its board of directors. He specifically pointed out that one director has a disability.
During a lobbying campaign earlier this year, Ted Kennedy Jr., chairman of the American Association of People with Disabilities, told Nasdaq and the SEC that "including disability diversity in the corporate boardroom would mark a major turning point for disability rights and have the single largest impact on the economic independence and quality of life for millions of people with disabilities." If Nasdaq's decision serves as precedent, it seems unlikely the SEC will side with disability activists this time around. Given how the conventional understanding of diversity has evolved over time, though, corporate governance professionals should start evaluating how disabilities might fit in their diversity and inclusion programs.