C-Suite: Into the Metaverse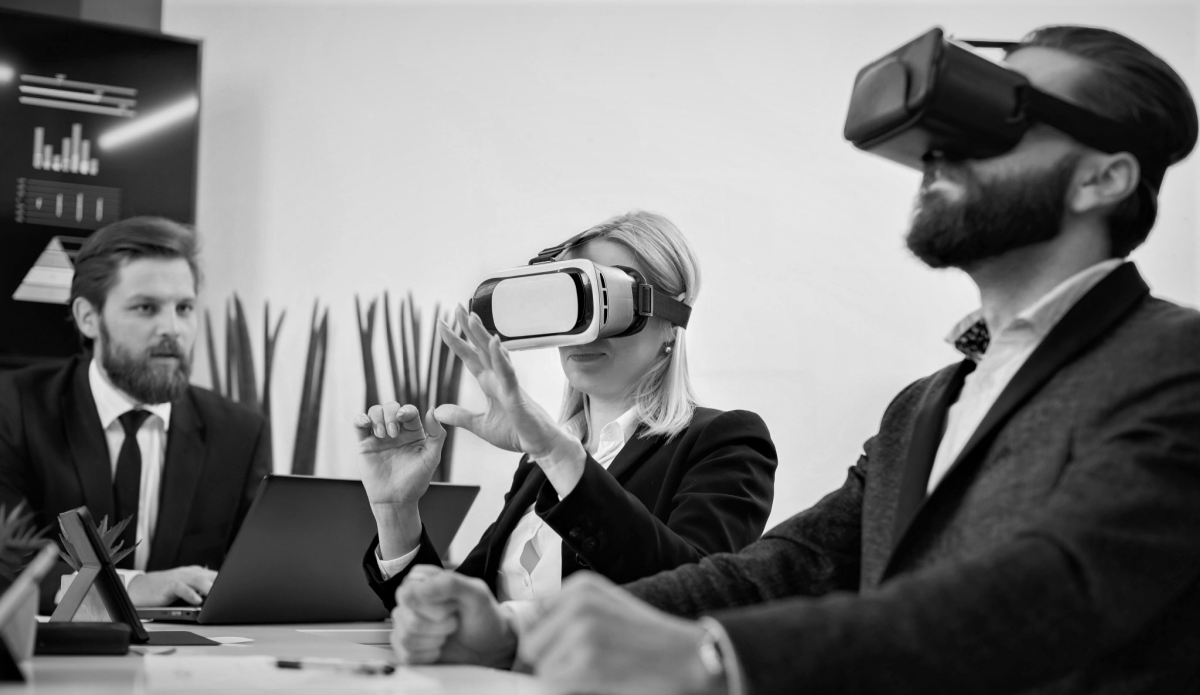 If you're not familiar with the metaverse, imagine melding real life with The Sims video games. What may be the first allusion to the idea appeared in the 1992 science fiction novel Snow Crash by American author Neal Stephenson. The book's hero protagonist, Hiro Protagonist, spends stretches of the story navigating an online world in which he interacts with other participants' digital avatars.
Thirty years later, the metaverse has essentially arrived, thanks to the internet and virtual reality technology. The concept has captured the imaginations of companies around the world in search of the Next Big Thing. Now they're bringing on chief metaverse officers – their own hero protagonists – to help them figure out how to survive in a digital world.
Bloomberg recently highlighted the trend in a feature article that profiled Leon, the chief metaverse officer of French advertising firm Publicis Groupe SA. He made his debut this year at a technology conference, and he's not one of those new-age, artsy types who only goes by one name. Instead, Leon is a digital avatar that the Bloomberg article described as "lion-esque." Essentially, Leon exists as a resource to guide Publicis Groupe through the so-called Web3 version of the internet, which includes blockchain and other decentralized technologies.
Some companies are hiring living, breathing people to fill the chief metaverse officer position, though. For example, retailer Crate & Barrel Holdings Inc. announced in May that it had promoted Sebastian Brauer to "Senior Vice President for Product Design, Development and Metaverse." Brauer's comments on his new role ticked off all the right buzzwords, emphasizing his interest in "bridging the physical and digital worlds through design thinking, collaboration and creativity" and the potential "to explore new mediums, dimensions and technology to effectively introduce CBH to a new, modern and experiential marketplace."
In reality – the physical kind, of course – the rise of chief metaverse officers doesn't represent anything out of the ordinary. As Meg Wilson Schaeffler and Ashling O'Connor of the consulting firm SpencerStuart pointed in an analysis of the metaverse role published this year, big business constantly adapts to market forces such as technological change. In fact, if a company already has a spot on the organizational chart marked "chief digital officer" or "chief technology officer," you could make the case that a chief metaverse officer won't add much beyond another chair in the executive conference room.
But like their legal department counterparts, executives responsible for their companies' metaverse functions likely will have to deal with compliance issues involving murkily regulated blockchain technology, digital currencies and non-fungible tokens – as well as always-evolving data privacy and cybersecurity concerns.
An even bigger problem for companies that are going all-in on the metaverse: What if consumers don't really care about it? A survey conducted by investment bank Piper Sandler suggested that roughly a quarter of teenagers in the U.S. own a virtual reality device, while only one in 20 use it every day. About half of respondents said they were unsure about or uninterested in the metaverse.
Hopefully those newly minted metaverse officers have a backup plan in real life just in case the virtual world doesn't work out for them.