Delta Variant Thwarting Plans to Reopen Offices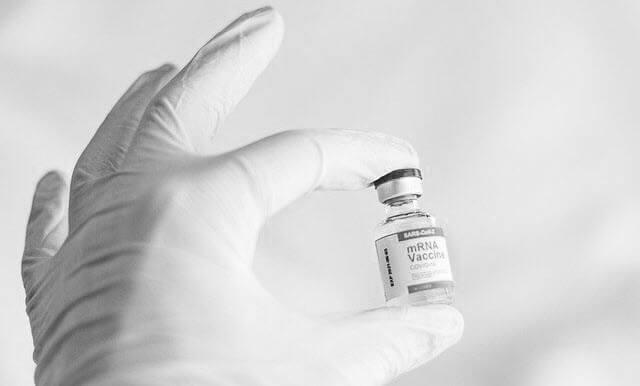 It was supposed to be a "Hot Vax Summer" for singles, a monthslong celebration of life getting back to normal thanks to COVID-19 vaccines. They found out along with the rest of the world that, unfortunately, the Delta variant had something less fun in mind. Similarly, corporations targeting fall returns to their offices have seen their best-laid plans foiled by a virus that doesn't respect timelines and due dates.
New York Times writer Andrew Ross Sorkin catalogued in a recent DealBook piece the shifting ground beneath corporate America's efforts to get employees back around the water cooler. He pointed out that Google now plans to reopen its offices in January, a full year after the Silicon Valley giant initially said it planned to open back up. The announcement marked the company's fourth postponement this year.
Looking at the Times tracker on the status of office re-openings, Google's seemingly perpetual delay is far from an anomaly, as other big brands such as Apple, Amazon and Starbucks are targeting a January return as well. Other companies such as Twitter and American Airlines have declined to even set a return date. Conversely, in a sector renowned for grueling workplace cultures, major financial companies such as Goldman Sachs and JPMorgan Chase have already reopened their doors.
One strategy for getting employees back together sooner: vaccine mandates. For example, Goldman began requiring this week that employees and clients who enter its offices must be vaccinated. Microsoft has similar plans for when it reopens, tentatively scheduled for next month. Apple has yet to impose an explicit mandate, but it has asked employees to "voluntarily" provide their vaccination status this month.
Vaccine mandates became more viable last month when the Food and Drug Administration granted full approval of the Pfizer and BioNTech SE COVID-19 vaccine for people 16 and older. President Joe Biden used the announcement of the approval to prod employers to require employee vaccinations, and he is reportedly going to make mandates a key feature of a plan being unveiled this week to combat the spread of the Delta variant. Not coincidentally, according to a recent poll by consulting firm Willis Towers Watson, more than 50% of U.S. employers are now either planning to require employees get their COVID-19 jabs or are considering a mandate. About a fifth of the companies surveyed by the firm already had a vaccine mandate in place.
It's all part of a delicate dance for companies between getting employees back inside the walls of their offices and ensuring they can meet safety expectations. A survey of workers released last week by the Conference Board revealed that a growing share of respondents – up from 24% in June to 42% in August – feared they would contract the virus or spread it to their family members if they returned to the office.
And there's more than just workplace morale at stake, as some sectors of the economy have a symbiotic relationship with offices in urban centers. With millions of employees leaving their jobs in the so-called Great Resignation, companies can't afford to strike the wrong balance on coming back to work.